Starting your career
Anyone who starts their career with us after completing their training, i.e. after graduating from high school, after a completed apprenticeship or as a graduate of a technical college or university, will experience our team spirit and the good working atmosphere from day one. At Fresenius Kabi Austria, appreciation and openness to ideas come first. We have collected a few individual success stories from our employees for you on this page.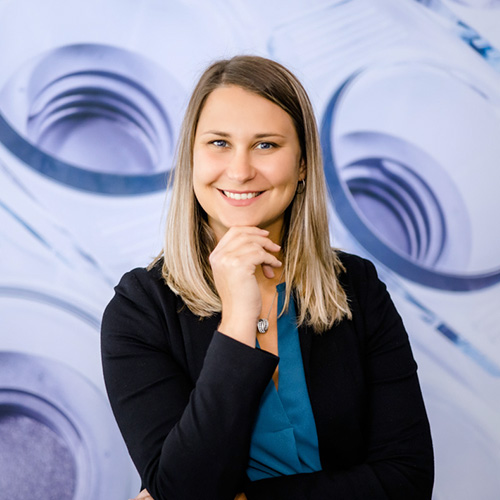 Our interactions are very appreciative and our claim "caring for life" really makes sense. I have already learned a lot from the competence of my colleagues and superiors, which made me grow as a professional.
STEFANIE ANETTER | Administraton & Communication Assistance
Ms. Anetter started at Fresenius Kabi Austria at the end of 2019 and is completing advanced training alongside her job. One of her professional highlights so far has been taking over the entire intranet as an internal communication interface across the Graz location.
Fresenius Kabi Austria recognizes potential, promotes and challenges it. We are an international company that manages to identify with the work and the products.
CHRISTIAN DANNER | Supervisor GMP Process Support
Mr. Danner applied for a job at Fresenius Kabi Austria immediately after completing his studies. He quickly found the right role, was able to make his contribution in teamwork with a lot of motivation and good ideas, and thus take on responsibility relatively early on. Fresenius Kabi Austria made it possible for Mr. Danner to carry out various training and further education, as it is important to us to promote committed and motivated employees. In the position of supervisor, Mr. Danner can now contribute with all his strengths and give us great support with his potential.