Working in production
Our work models are structured, our processes are clearly defined and the remuneration is punctual. We develop professionally and personally through social benefits, further training and career opportunities. Respect and team spirit have a positive influence on our working atmosphere and create a trusting relationship with one another. The areas of responsibility along the entire value chain in the company entail a lot of responsibility and require our joint, continuous commitment.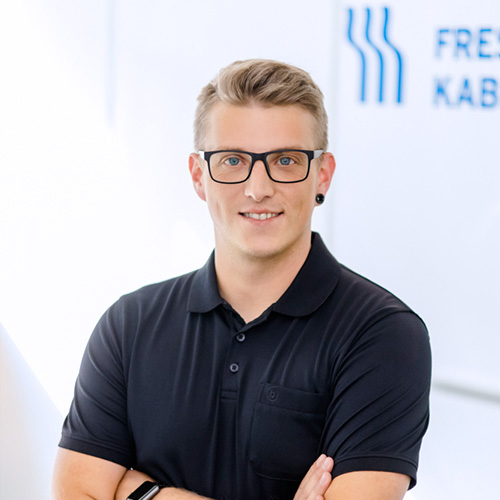 The working atmosphere is really nice. We collaborate openly and honestly, even if something's wrong. We are actively asked about improvements and our opinion and expertise is valued.
JÜRGEN KAPFER | Chemical Process Engineer
As a chemical process engineer, you work with substances on the one hand and technology on the other, and it is precisely this mixture of different processes that makes the job special. For this purpose, Mr. Kapfer completed a second apprenticeship with us and is currently catching up with his vocational school- leaving certificate. He has been with Fresenius Kabi Austria since 2012 and has trained from process engineer to chemical process engineer during this time. He is now a deputy shift supervisor because he has successfully completed his apprenticeship and is doing his job well.
At Fresenius Kabi Austria, your opportunities for promotion are very good, even if you don't come directly from the industry. I myself am a career changer, started in production and gradually trained myself. So after eight years I was able to take over the position of team leader. It feels good to make products that help sick people.
ATTILA SIPOS | Team Leader Production
As a lateral entrant, Mr. Sipos has developed into a Team Leader in Production. He was well received in his leadership role and we are very pleased that we have such a motivated colleague in our team, who is constantly willing to receive further training.